How do I make Brave my default browser?
On macOS you can do this from System Preferences -> General -> Default web browser.

On Windows you can set the default browser from within Control Panel. On Windows 7 this is located at: Control Panel\Programs\Default Programs\Set Default Programs.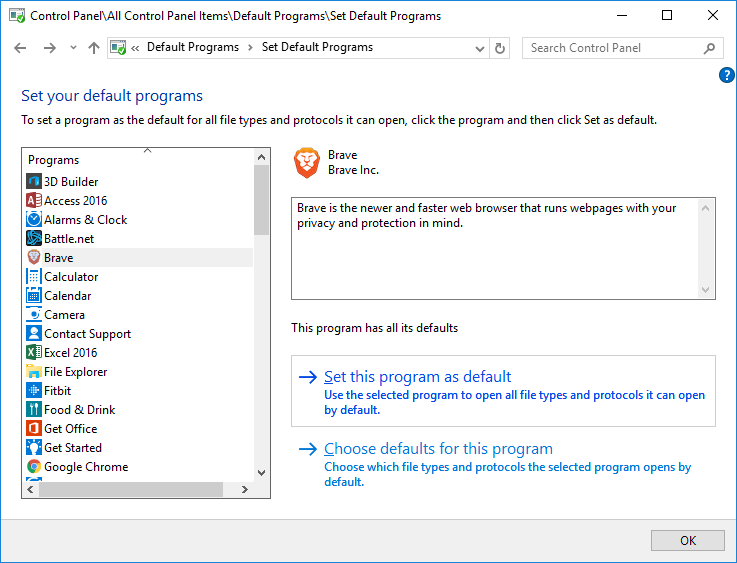 On Windows 10 there is an option under Default apps (search for "default programs" in the start bar).